General requirements for all internships:
Passion for service, desire to learn and grow, flexibility, ability to work as part of a team, knowledge of self, ability to give and take constructive criticism, sense of personal responsibility, willingness to try new things
Requirements are weighted as 5% Skills, 5% Ability to work with a team, and 90% Attitude.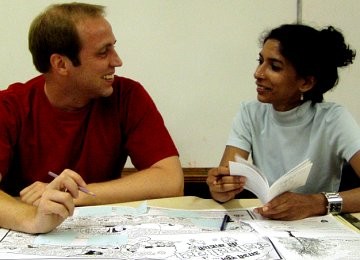 1. Educational Videos Manager
Specific Duties:
Organize task flow and supervise volunteers in creation of educational videos. Maintain effective communication and coordination with other members of the Books for Life team.
Minimum Requirements:
Ability to enthuse and direct a volunteer force; ability to organize and manage an ongoing project; ability to problem solving skills; attention to details; team leadership skills; basic computer skills

2. Network Administrator
Specific Duties:
Maintain computer servers, workstations and peripherals on the network. Manage offsite backups and support software programs. May also include administrative duties for a SalesForce database and a Plone website that utilizes ViaKlix and Authorize.net
Minimum Requirements:
Knowledge of and experience with computer network administration, software program support, and database and website administration. Working knowledge of Windows 2003 SBS and Exchange email program helpful.
Contact us if any of these sound like you!